Save time and layout problems
Designed to automate customer tasks on their PDF projects directly in the store: select files and send to print, configure color and black and white pages, binding, number of copies, weight, etc.
Your clients will be responsible for the final results and costs of their projects because Print Kiosco allows the color change to black and white. As we know, the main problem with printers is not correctly recognizing color differences in documents, causing high prices and problems with the customer.

The simple and intuitive interface allows your clients to use the software, thus saving employees time to invest in other tasks.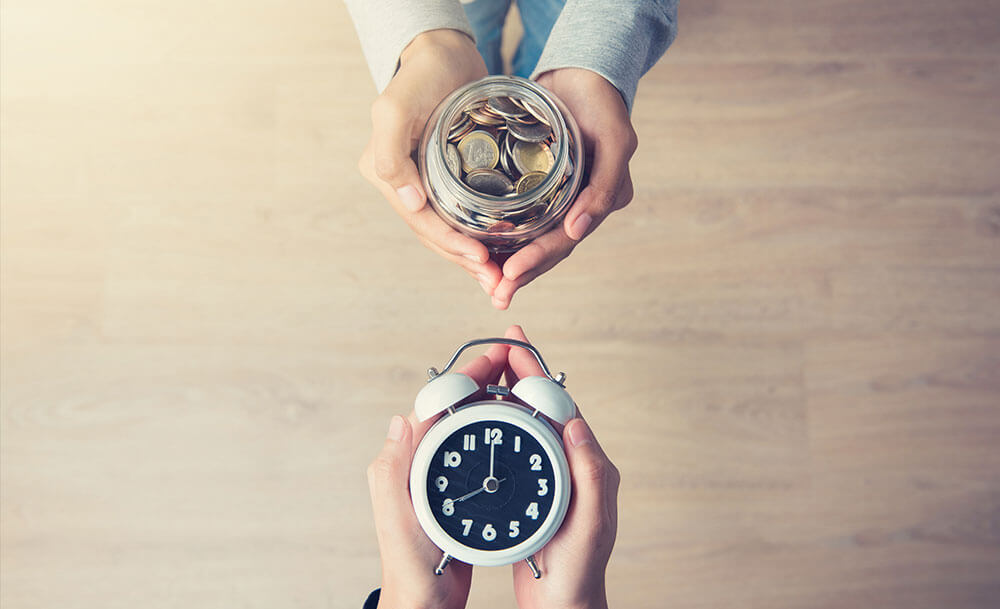 Automate the project layout process for your client
Thanks to Print Kiosco, you can offer your clients the possibility of self-managing their own projects, documents and files with this simple tool.
This software automatically detects black and white pages and even the customer himself can review said detection and select those that have not been detected or manually change the color to black and white for greater savings in the final price.
In addition, you can also configure other parameters such as the weight of the sheets, whether you want double-sided and the type of finishing such as binding and stamping.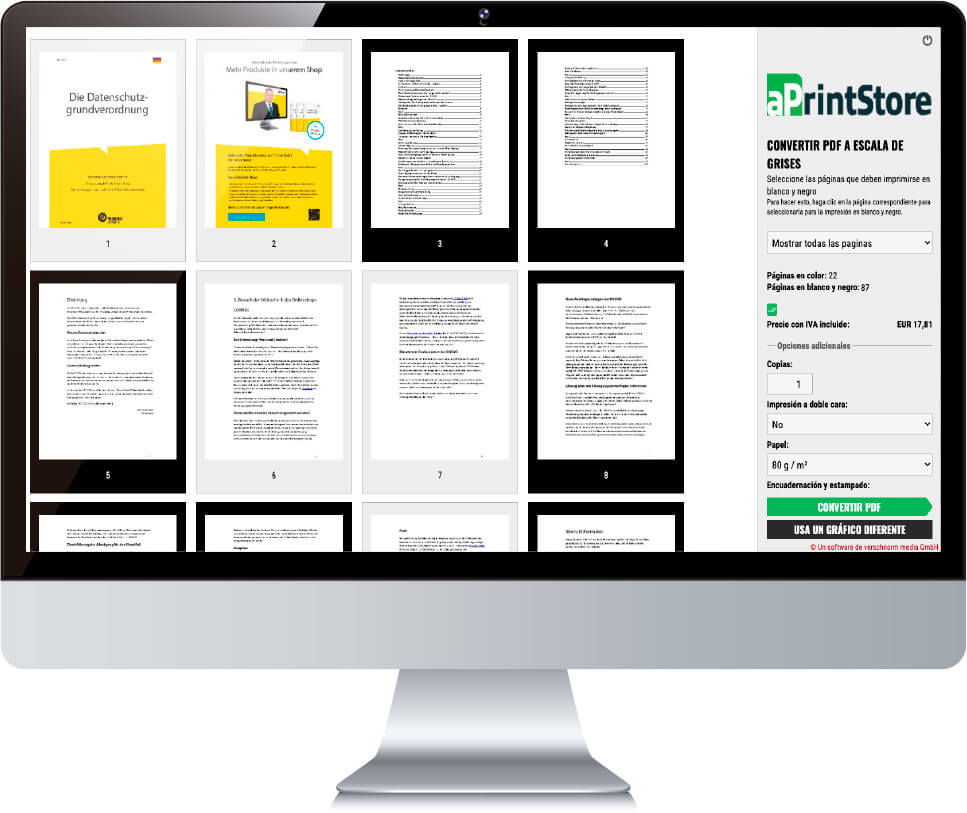 But how does Print Kiosco work?
We detail the 4 steps to follow so that you know a little more about our integrated project manager.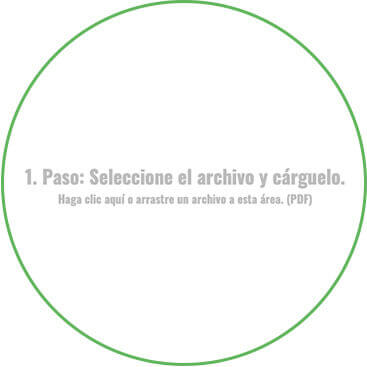 > Step 1: Select file
Client uploads his PDF project to Kiosk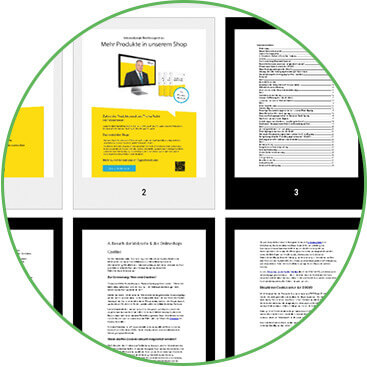 > Step 2: Identify page format
Print Kiosk automatically detects black and white pages. The customer can select the pages he wants to convert to black and white to save money or check for wrong ones.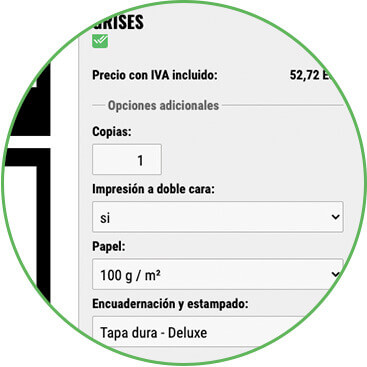 > Step 3: Parameter Settings
The customer can decide other parameters or even add color pages to the black and white selection.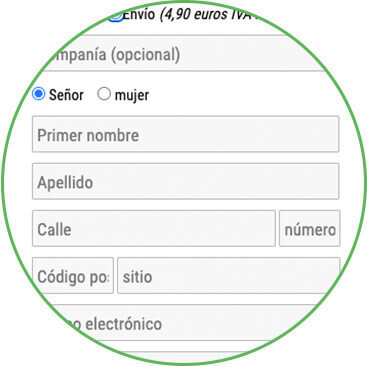 > Step 4: Payment and shipping
Once finalized the order is processed directly from the same page and can be sent or collected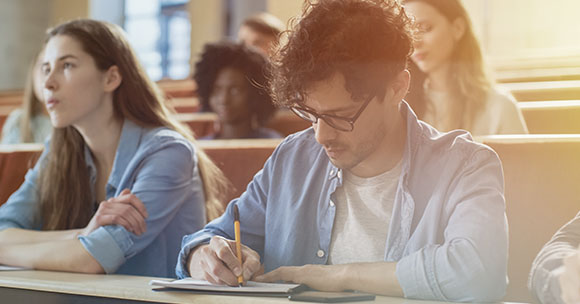 > Perfect for the education and university sector
It is ideal for the educational sector since it allows to configure the work in an autonomous and agile way for a fast printing. In the university sector, with each new class of students, the final degree projects are presented, and others no less important, which require special attention from the student.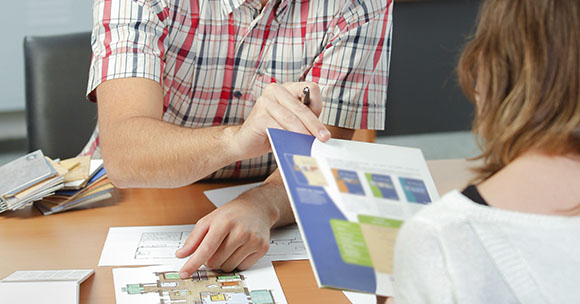 > Graphic solutions for recurring customers
Print Kiosco is ideal for clients who need a constant graphic renewal of their services in magazine format, such as a company that wants to keep their physical services catalog updated continuously, quickly and comfortably.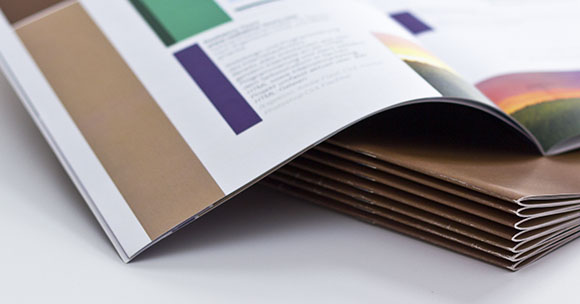 > Designed for any graphic support
Work with projects, theses and magazines customizing the format, double-sided, color, black and white, patterned paper, etc. Print Kiosko does the work for you.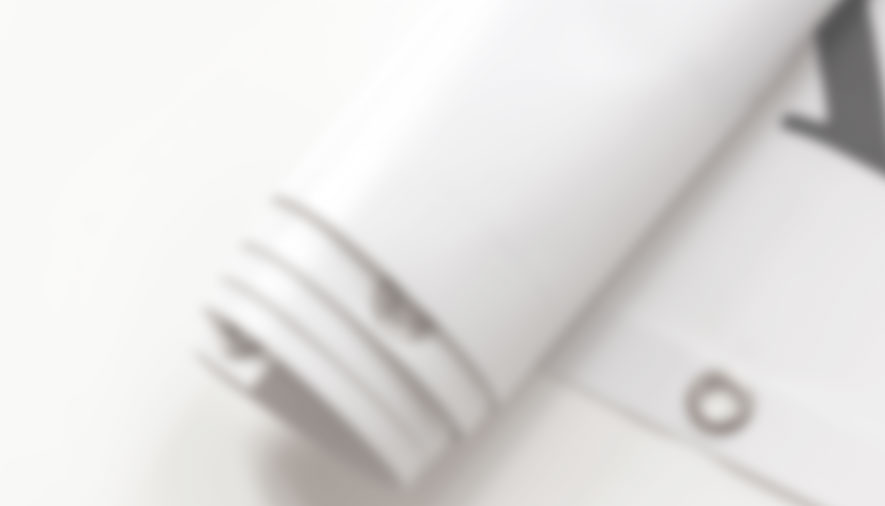 Would you like to sell our items?
We give you the opportunity to sell our printed articles through your online store. The customer receives the order from him as if it were yours.
Without complications.
Complete your catalog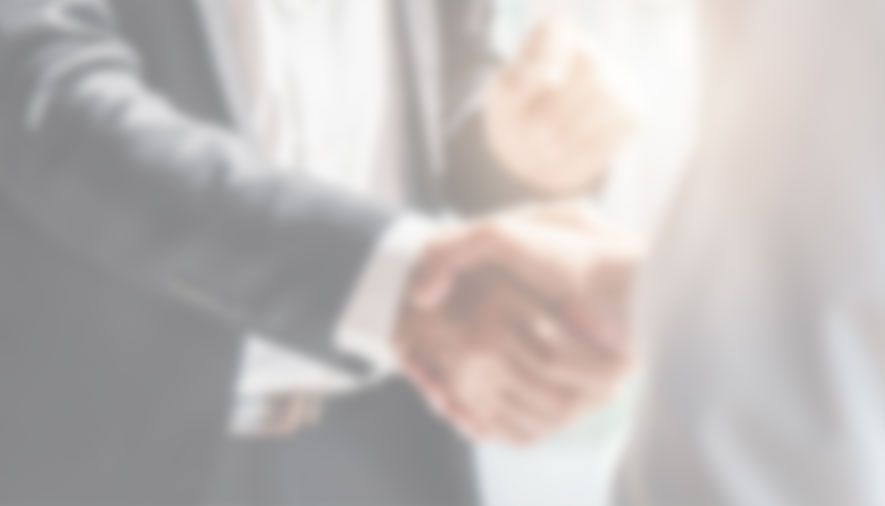 Do you want to market our software?
Become a salesperson for our software by showing the benefits that aPrintStore can bring to printing businesses.
That easy.
Be a reseller
Request more information and try a PrintStore!
Do you need more info? Contact us and request your free trial of the software for printers.